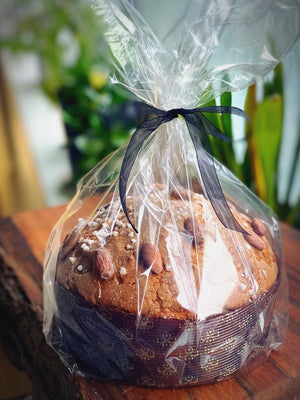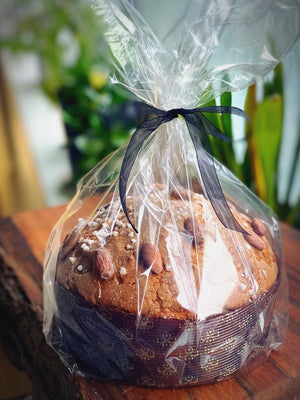 On Sale
Panettone, 500g
13 in stock
The favourite Italian Christmas cake handmade in Sussex using quality Italian ingredients and lots of love! 
Ingredients:

Flour (wheat), butter (milk), egg, candied orange, citron & lemon peel, sugar, vanilla, lievitati, poudre de glacage, almonds (nuts)

We produce all kinds of food from scratch in The Sussex Kitchen, and as a result, we use all ingredients imaginable. Although great care is taken, we would be unable to guarantee any product we produce or supply is allergen-free. If you suffer from severe food allergies we suggest you use a retailer/supplier that can cater more specifically to your needs.
We deliver throughout the south-east. Order by midday for next day delivery and spend over £20 for free delivery. Learn more