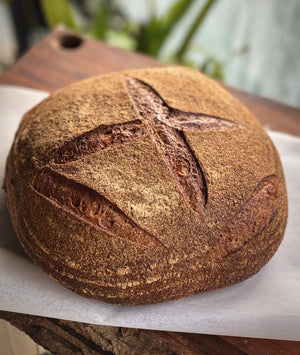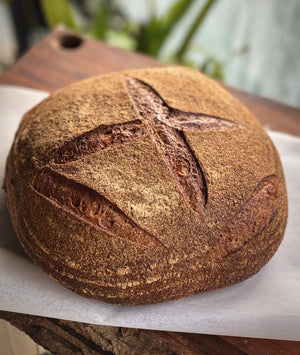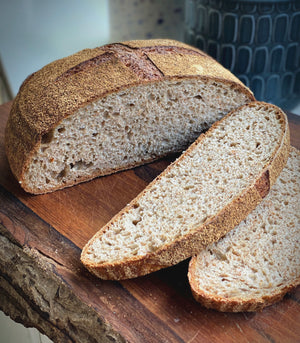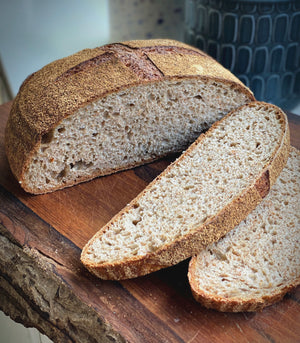 On Sale
Wholewheat Sourdough Bread 1kg
3872 in stock
Our trademark brown sourdough, with mild sourness. Baked darker for a richer, nuttier taste.
Our bread is packaged in a paper bag as standard.
White flour (wheat), whole wheat flour (wheat), rye flour, malted flour (wheat), semolina, water, sea salt.
We produce all kinds of food from scratch in The Sussex Kitchen, and as a result, we use all ingredients imaginable. Although great care is taken, we would be unable to guarantee any product we produce or supply is allergen-free. If you suffer from severe food allergies we suggest you use a retailer/supplier that can cater more specifically to your needs.
We deliver throughout the south-east. Order by midday for next day delivery and spend over £20 for free delivery. Learn more